Our optical staff is trained and ready to assist you in finding the perfect fit. While most eyewear companies send out your prescription to a lab once you select your glasses, Mill Creek Family Eyewear has a lab located in house where we handcraft your lens. This translates to a faster wait time for you and hassle free changes right in our office if you have any issues with your glasses.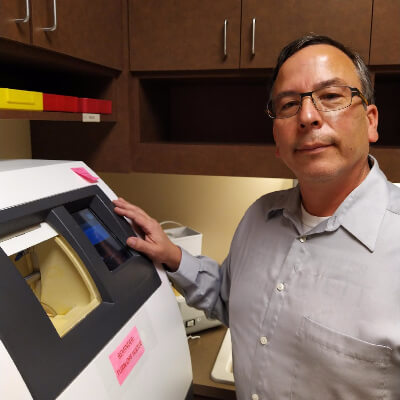 Eyewear Specialist & Lab Technician
Tom has 18 years of optical experience which he uses to guide patients in their frame and lens selections. He finds great joy in patient care. For relaxation after work Tom enjoys gardening, playing bass guitar, Brazilian Jiu-Jitsu and taking care of rescue dogs.